Many students choose to use online apartment listing sites or brokers, who work with a wide variety of management companies. However, it is also possible to work directly with a management company that has many units available. For a list of online listing sites and brokers, please see the "Online Resources" page.
There are two types of property management companies—those that own and manage one or more buildings, and those that manage units or buildings on behalf of other owners. Because management companies usually work with a large number of tenants, they offer services like leasing agents to show you available units, 24-hour emergency service numbers, and so on.
The management companies listed here offer a range of options in Hyde Park, Woodlawn, and Kenwood.
Please note that the University does not endorse or promote any non-University company, vendor, or rental agent; the third-party companies mentioned here are offered for informational purposes only.
---
The University of Chicago Residential Properties Office manages a small number of apartment units in the Hyde Park area specifically for graduate students, with furnished and unfurnished options. Three of the buildings offer accessible units, and interested students should contact their office directly with information about their specific needs. These units fill up very fast – usually in the spring – so if you are considering this option, you should apply on their website no later than March to put your name on the waiting list.
---
Vue53 is a university-approved housing option for students, faculty, and staff. One of Hyde Park's newest apartment communities, Vue53 features studios and one- and two-bedroom apartments, in-unit washers and dryers, furnished and unfurnished units, and a wide variety of community amenities. They also offer roommate matching services. Vue53 is located on 53rd street, one of Hyde Park's main commercial streets.
---
Cagan Management Group provides property management services for a dozen buildings in Hyde Park, as well as others around the Chicagoland area. Leasing agents will work with renters to identify units that meet your needs, and offer scheduled tours of available units. Note that they do not have an office in Hyde Park, so appointments are necessary, but their website also includes details of available units.
---
Hyde Park Places is comprised of three buildings throughout Hyde Park. Located near campus and UGo shuttle bus routes, Hyde Park Places offers studios and one bedroom units, with furnished units and community amenities. All utilities and internet services are included in the base rental price. Suitable for students, faculty, and staff, Hyde Park Places offers flexible move-in timing, terms, and online payment options. Visit HydeParkPlaces.com for a list of available units and features.
---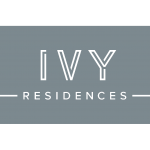 Ivy Residences owns and manages 25 apartment communities within walking distance to campus and along UGo shuttle routes. They have a wide variety of studio through 3-bedroom options, from vintage to fully renovated. Their communities range from traditional Chicago courtyards to mid-rise apartment buildings with updated common areas and a local rewards program for all residents. Furniture packages can be included to make your move simple. Visit their office for an in-person tour of apartments homes that fit your desires or schedule a live virtual tour to view options in real time.
---
Kass Management represents great apartments throughout the Chicagoland area with over 350 units and 20 buildings in the Hyde Park area alone. Many of our existing residents are current and former students. Our leasing staff is friendly and knowledgeable. We are eager to help your students, staff and associates find the perfect place.  Please take a look at our available apartments and schedule on appointment right on our site at www.kassmanagement.com/find-apartment.
---
Mac is one of the largest landlords in Hyde Park, with more than 80 buildings, ranging from lake-front high rises and renovated historic properties to walk-up units. Their site shows currently available units with photos and floor plans, costs of lease terms, and building amenities. Leasing agents will work with you to determine which units may meet your needs. Mac will also take you to visit several buildings if you are able to come to Chicago in person. Several of Mac's largest properties, 5252 , Regents Park, the Shoreland, and City Hyde Park have their own websites.
---
This is a smaller, local management company. Although they manage fewer buildings, you can still submit your criteria through their website to learn more about available units. More openings are typically posted in the summer months.
---

Peak Properties is a full-service property management company providing quality housing to dozens of Chicago's neighborhoods including Hyde Park. Many of our buildings are within short walking distance to the University of Chicago campus including a brand-new remodeled building on University Ave! We pride ourselves not only on our quality housing, but also the quality of our leasing experience. To learn more visit our property management website or explore all of our available apartments on the Peak Realty Chicago leasing site for assistance finding an apartment!
---
TLC manages more than a dozen buildings in Hyde Park, as well as others throughout the city. Their website shows available units, building amenities, photos and floor plans, and more, with additional information about furnished options. Their staff will be able to discuss with you the range of options that they offer, and their initial application is available online.
---
Rich in culture and diversity, Hyde Park features a cornucopia of restaurants, galleries, coffee shops, and stores – all within a short stroll from home. Twin Towers features modern, comfortable apartments with large windows, fully-equipped kitchens and an inviting lobby. For those who need to get downtown or beyond, transportation options abound, including Lake Shore Drive, Metra and CTA.  Visit the website to schedule a tour or check prices and availability.