UChicagoGRAD supports you as you explore careers in academia, industry, nonprofits, and government. We invite you to browse our collection of career guides and check out Versatile PhD to learn more about the various professional pathways that may be available to you.
We understand that graduate students and postdocs consider multiple personal and professional factors when evaluating potential career paths. These factors, as outlined in the figure below, can include but are not limited to abilities, goals, interests, relationships, skills, and values. Everyone defines and prioritizes these categories differently.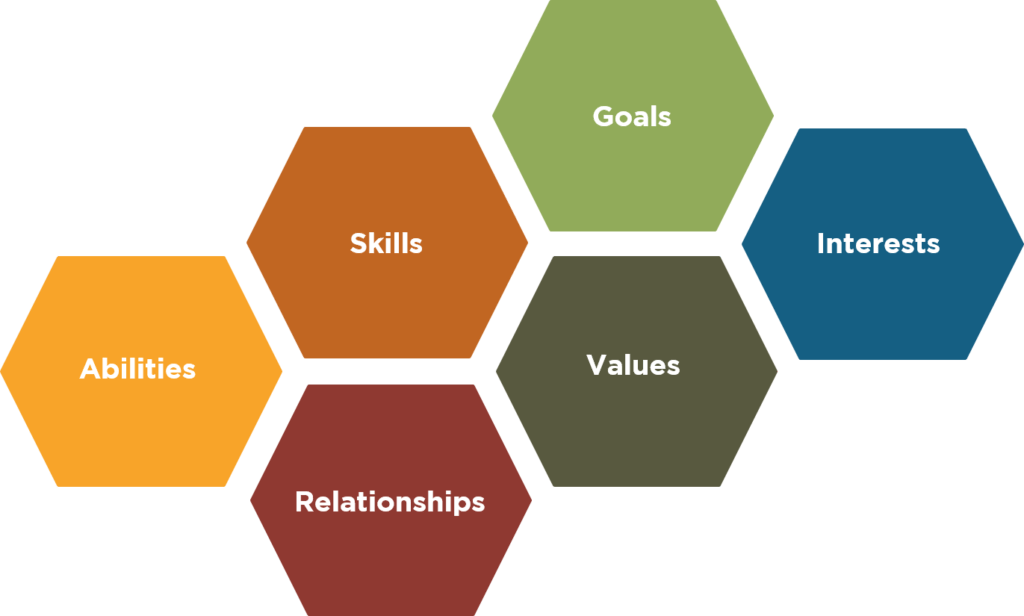 The UChicagoGRAD career development team utilizes an individualized, holistic approach that takes your specific needs and considerations into account during the career exploration process. You can meet with a UChicagoGRAD career advisor to discuss your options and receive practical next steps to guide you through career exploration. If you are interested engaging in a self-assessment process to discern your skills, interests, and values, please review our self-assessment resources.